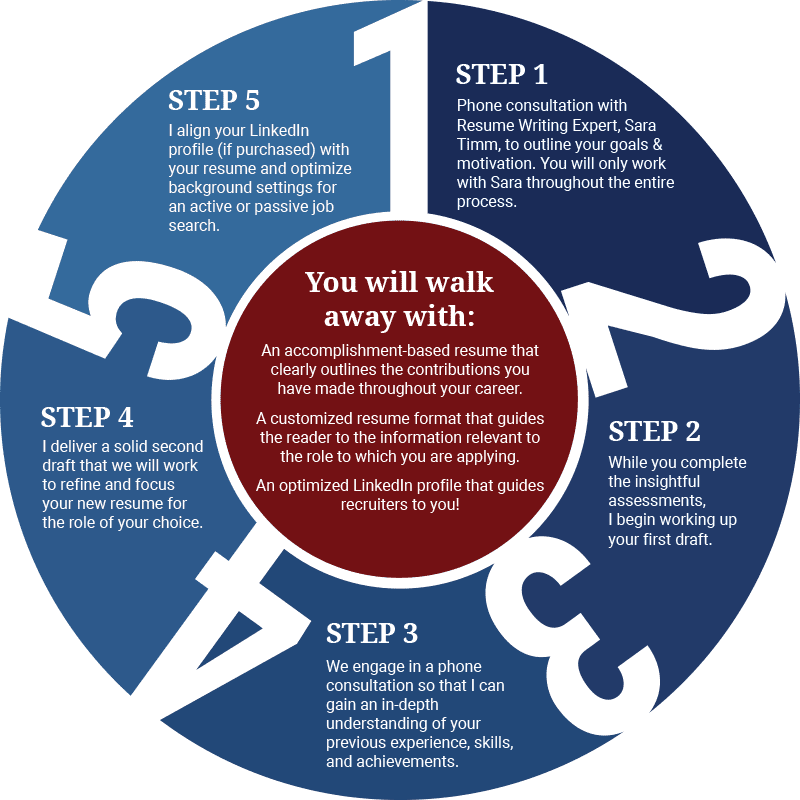 Step 1: Phone consultation with Resume Writing Expert, Sara Timm, to outline your goals and motivation. You will only work with Sara throughout the entire process.
Step 2: While you complete the insightful assessments, I begin working up your first draft.
Step 3: We engage in a phone consultation so that I can gain an in-depth understanding of your previous experience, skills, and achievements.
Step 4: I deliver a solid second draft that we will work to refine and focus your new resume for the role of your choice.
Step 5: I align your LinkedIn profile (if purchased) with your resume and optimize background settings for an active or passive job search.
You will walk away with:
An accomplishment-based resume that clearly outlines the contributions you have made throughout your career.
A customized resume format that guides the reader to the information relevant to the role to which you are applying.
An optimized LinkedIn profile that guides recruiters to you!